ROTARY SCHOLARSHIPS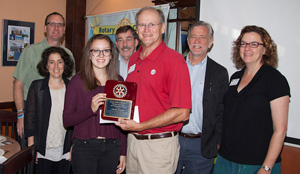 Applications for 2023 scholarships are now available. CLICK HERE to download the application. Deadline is June 6, 2023.
The Branford Rotary Foundation every year awards six scholarships to deserving high school seniors. This year we are awarding a total of $12,000 in scholarship funds.
Three $1,000 Scholarships totaling $3,000 are awarded to Branford High School students, chosen by Branford High School Administrators. One of these three is designated for, and will be awarded to, an Interact Student.
Three Rotary "Service Above Self" Scholarships, chosen by Rotarians, are awarded to any local high school senior, whether they attend Branford High or another area secondary school. This year we will be awarding three 'Service Above Self' Scholarships at $3,000 each!
To be eligible, students must enroll in a 2- or 4-year college or technical school in the Fall of 2023. Students should also exhibit outstanding evidence of:
Academic achievement

Clear goals

Participation in community service

Adherence to Rotary "Service Above Self" values.
Financial need is not a requirement, but a statement of need is welcome.
The written portion of the scholarship application requires an official high school transcript with seal, either SAT/ACT scores, a teacher reference, documentation of community service experience, and a student-written essay focusing on how the applicant's future will incorporate the Rotary theme of 'Service Above Self.' Upon receiving the scholarship, students must provide a copy of the acceptance from a post secondary school.
Applications for scholarships are available HERE or at the Branford High School guidance office.
Completed applications should be emailed by June 6, 2023 to: scholarships@branfordrotary.org
You may also mail it to:
Branford Rotary Club
PO Box 593
Branford, CT 06405
STUDENT-OF-THE-MONTH
In addition to scholarships, every month during the school year, the Branford Rotary honors a Student-of-the-Month from Branford High School. These impressive students, chosen by their teachers, are presented with their awards at a Rotary breakfast, where they address the club.
BEYOND BRANFORD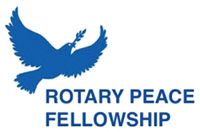 Every year, around the world, Rotary Clubs give an average of $7.5 million in scholarships. Rotary International, our parent organization, also sponsors Rotary Peace Fellowships – scholarships for post-graduate study awarded to students and professionals to purse careers in peace-building and conflict resolution. Branford resident Kate Lonergan was recently awarded a Peace Fellowship and is now pursuing her doctorate in conflict research. She attends Uppsala University, in Sweden, paid for by Rotary.