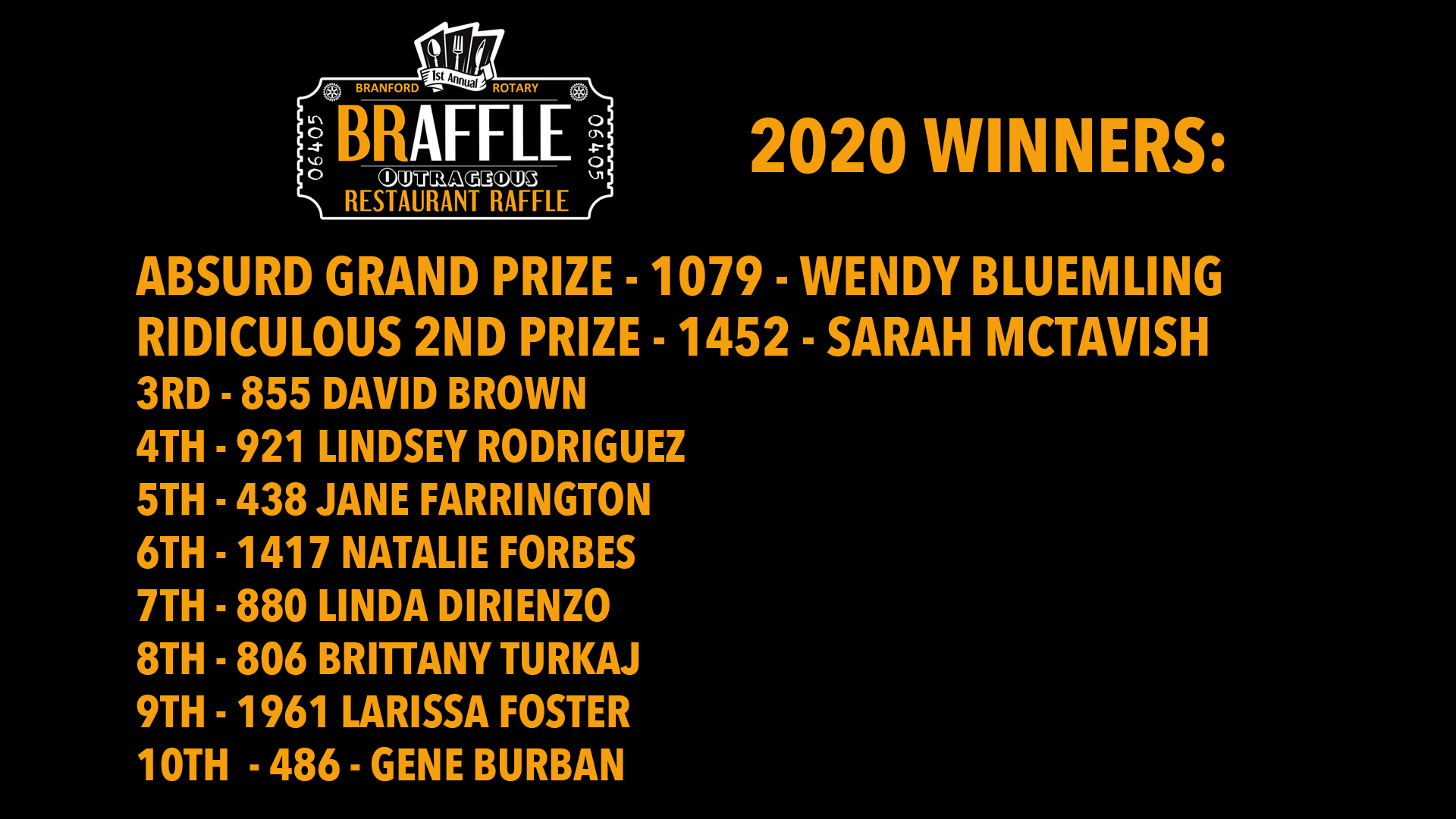 BRAFFLE - Branford Rotary's Outrageous Restaurant Raffle - the largest and most implausible raffle in town history, has its winners.
Wendy Bluemling, the Absurd Grand Prize winner, will now receive $100 gift cards to each of 34 – yes, 34 – Branford restaurants. Second Prize winner Sarah McTavish takes home $50 cards to all 34. Eight more entrants won $100 gift cards to the restaurant of their choice.
It's all part of Branford Rotary's innovative HELP OUT – TAKE OUT program, which has so far has raised more than $73,000 to help Branford restaurants and struggling local families. A partnership with Branford Counseling & Community Services, the program purchases gift cards from local restaurants and distributes them to residents in need, including those who've lost work during the pandemic.
ABSURD GRAND PRIZE:
$100 Gift Cards to 34 Branford Restaurants. Yes, 34 different restaurants! A $3,400 value!
RIDICULOUS SECOND PRIZE:
$50 Gift Cards to 34 Branford Restaurants. A $1,700 value!
SOMEWHAT REASONABLE 3rd-10th PRIZES:
A $100 gift card you can use at the restaurant of your choice.
See you for Braffle 2021!
---
Braffle, and HELP OUT - TAKE OUT, are supported by our generous Branford Rotary partners: